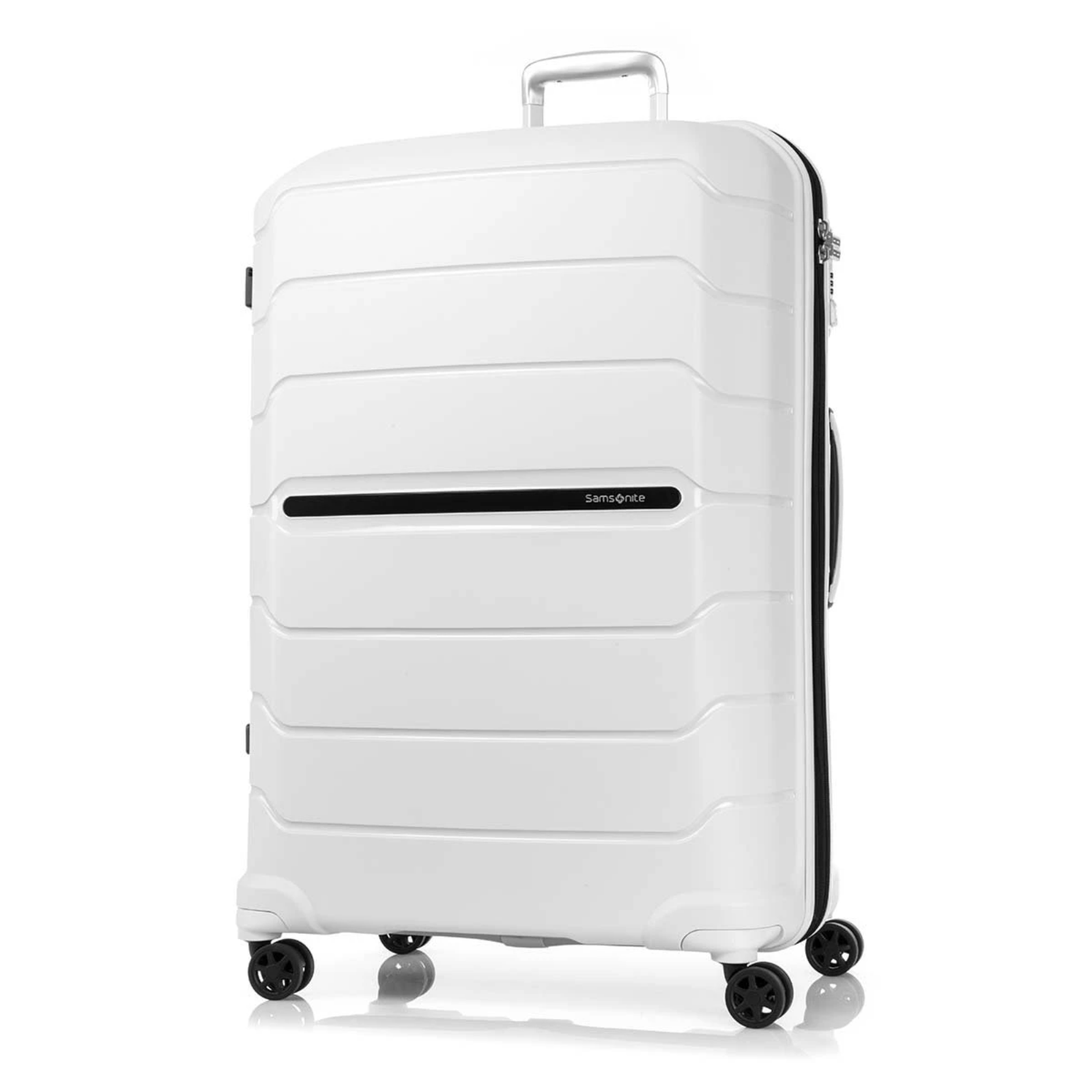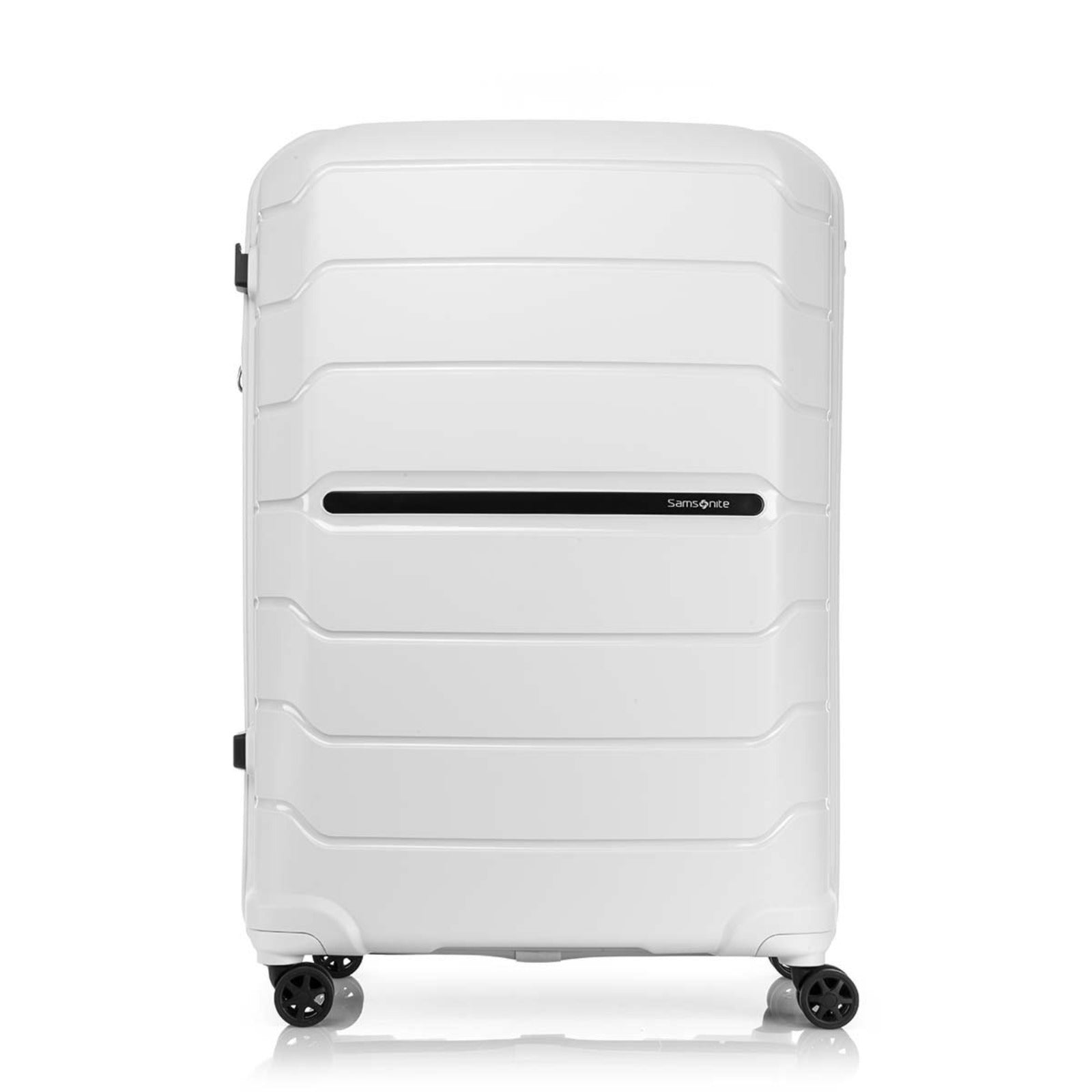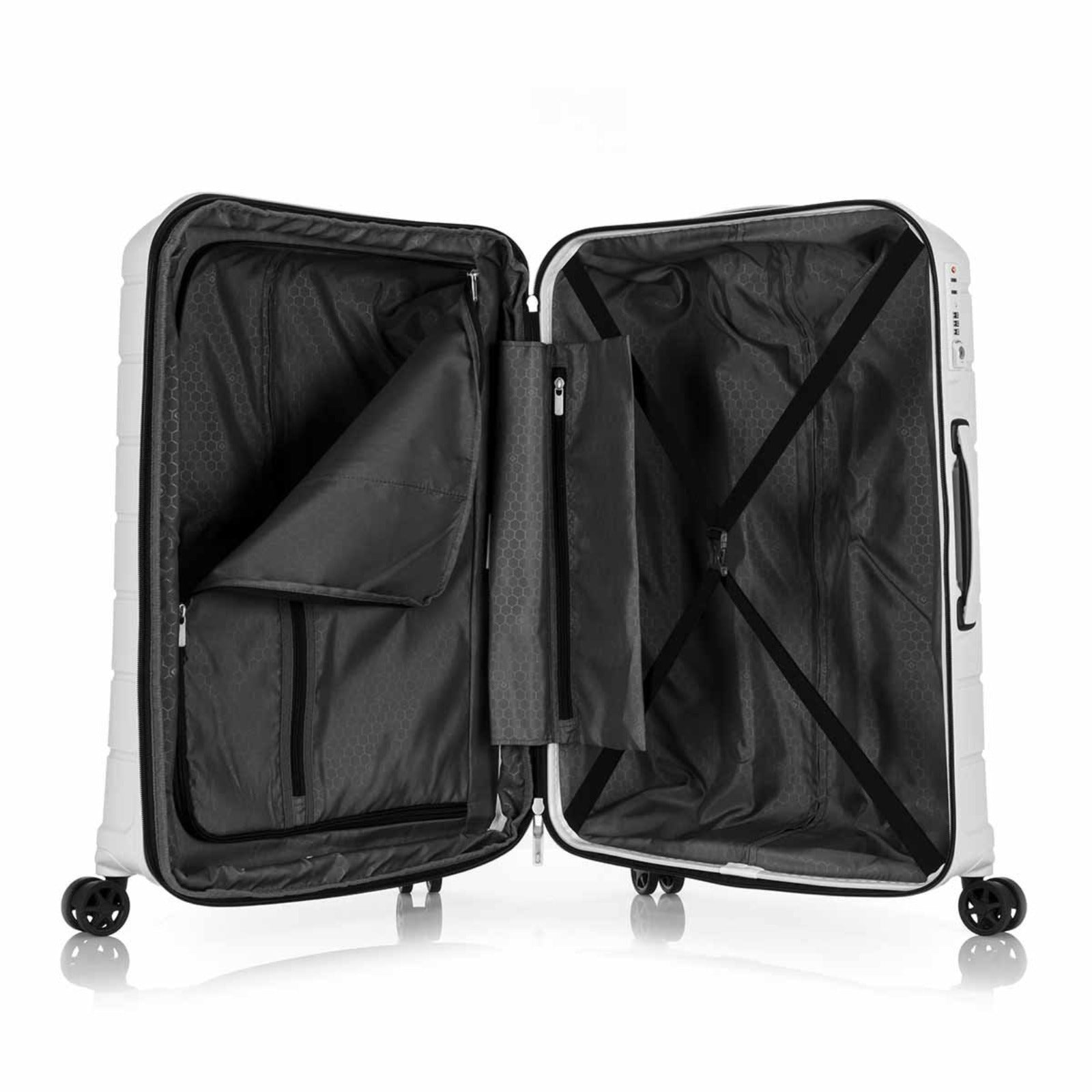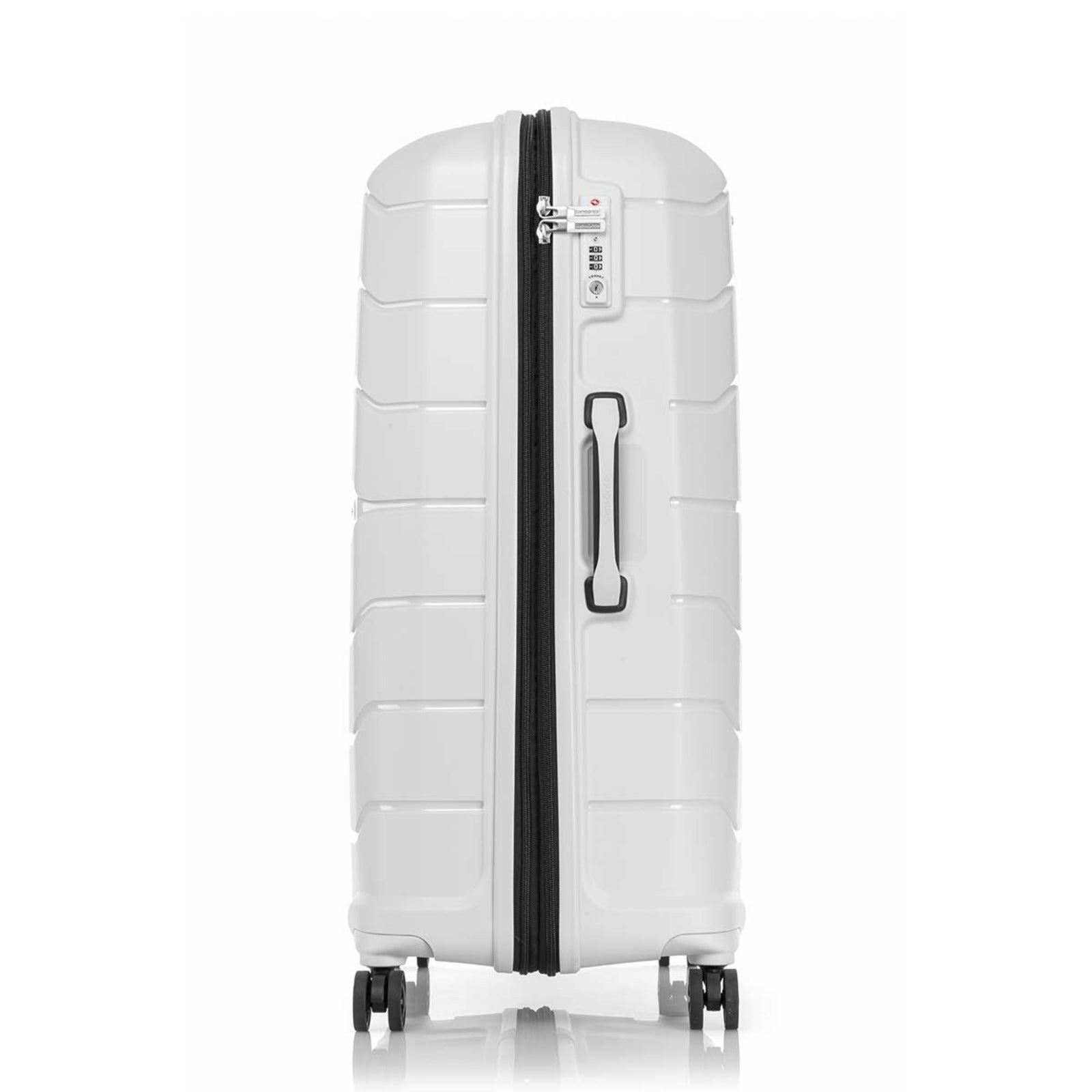 Samsonite Oc2lite 81cm Suitcase Off White
Free shipping to east coast metro areas on all orders over $80.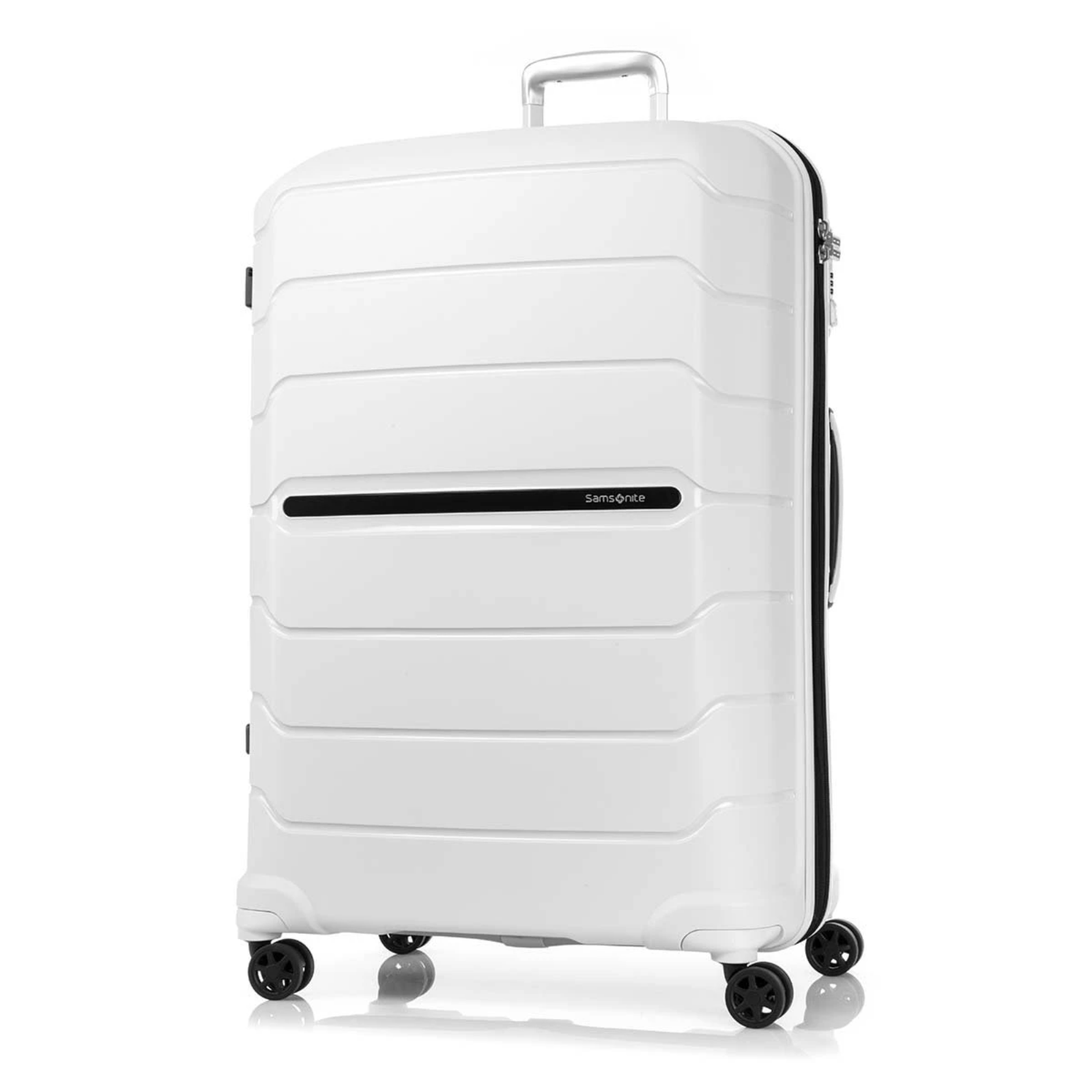 Specifications
Dimension: 81 x 54 x 35/38 cm
Weight: 4.55 KG
Volume: 127/141 L
Material: HS Polypropylene (INJ)
Warranty: 10 year worldwide warranty
The all new Oc2Lite is your feature-packed ultimate travelling companion. Lightweight and durable, Oc2Lite is thoughtfully designed with a unique and dynamic reinforced shell to bring extra strength and manoeuvrability.

It's Expandable in all sizes allowing you to increase your packing capacity, along with double-wheels for a smoother rolling Experience even when full. The added anti-theft zips and TSA lock also allow greater peace of mind while travelling keeping your belongings secure.
Lightweight
Integrated 3-digit TSA combination lock
Dual Wheels
Integrated ID tag
Functional elastic cross ribbons to secure packed items
Expander
Samsonite guarantees all its products against any manufacturing defects, covering materials and workmanship, for the length of time stated in the warranty. The benefits conferred by this warranty are in addition to other rights, conditions, guarantees and remedies available to you by law in relation to the supply of goods or services under consumer law.
Don't be fooled by the name! It sells more than just luggages. It has a great selection of good quality swags and souvenirs. And the staff are helpful and kind. The shopping experience is much more pleasant than Queen Victoria Market.
Thank you Traveller Shop we are very happy with our purchase. We were super impressed with how quick our purchase arrived. Would highly recommend great service and prices.
Nice place to buy travel related stuff like bags,rucksacks, trolley etc. They have wide range of souvenirs as well which can be taken if you're travelling outside Melbourne. The staff was friendly and helpful.
Such excellent customer service from The Travellor Shop Melbourne. I ordered suitcases on two occasions. Both times the items were delivered from the shop directly to my door within a couple of days. Excellent communication before and during delivery. Thanks Riana and Stuart. I recommend The Travellor Shop Melbourne.
Explore other collections