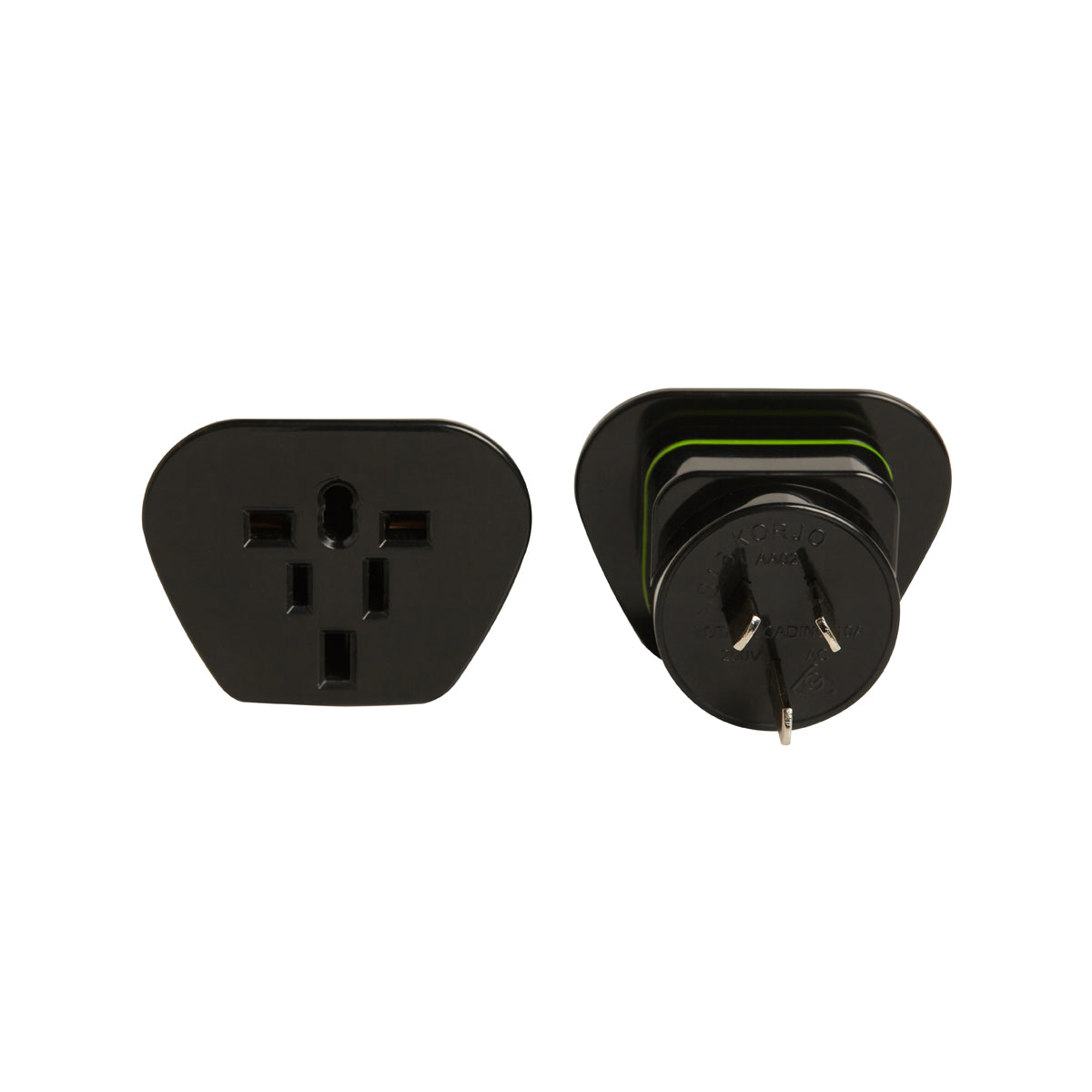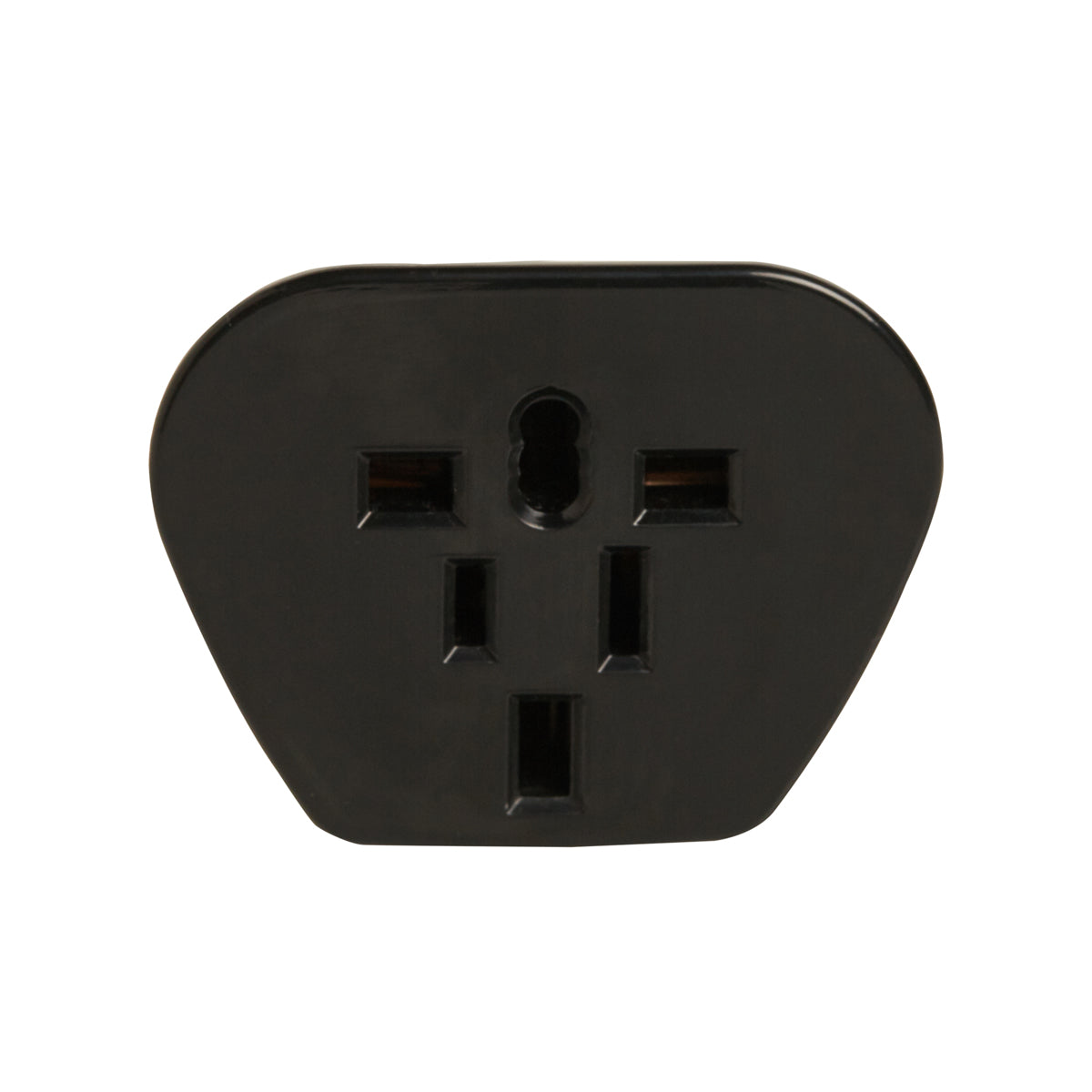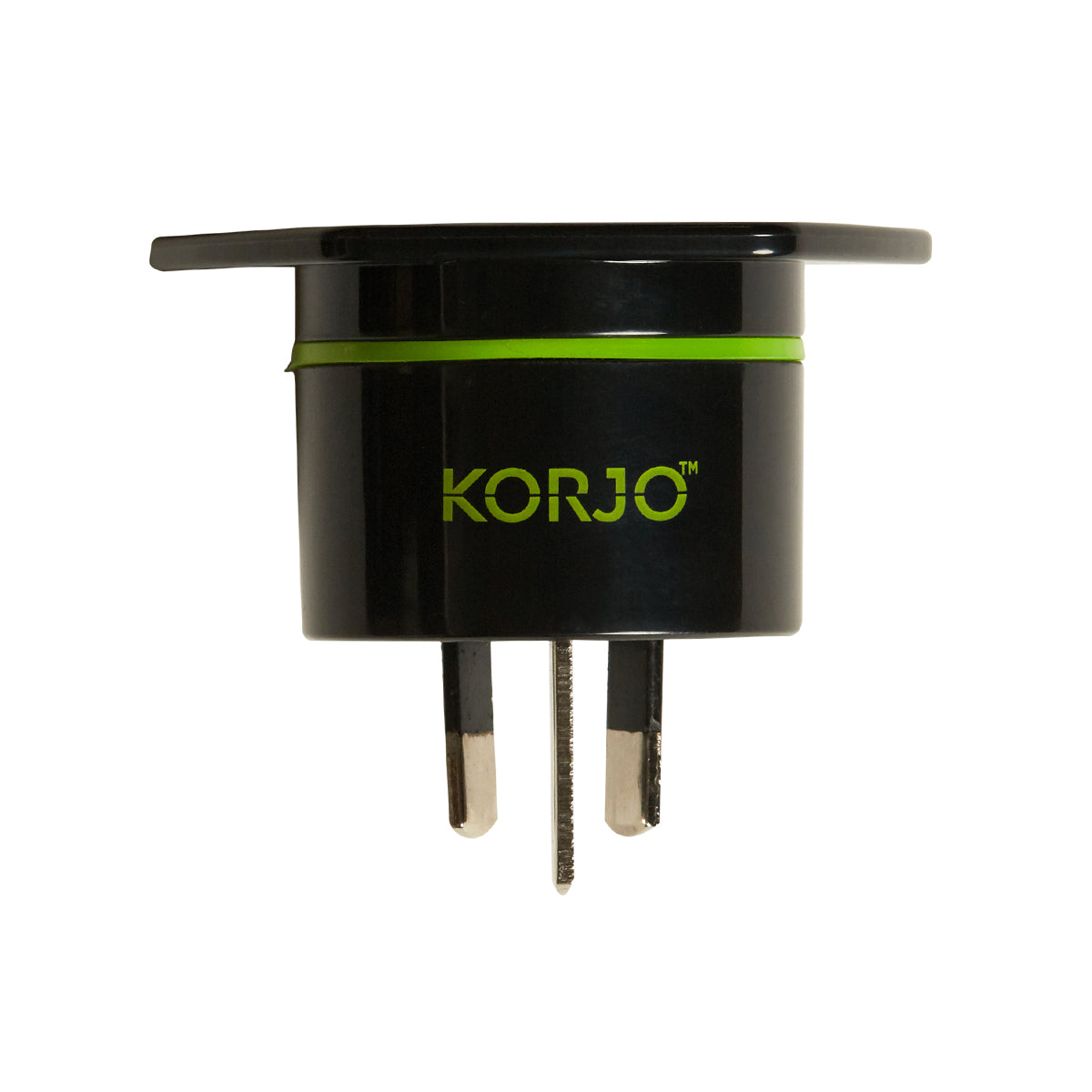 Korjo Travel Adaptor For Australia From UK & USA
Free shipping to east coast metro areas on all orders over $80.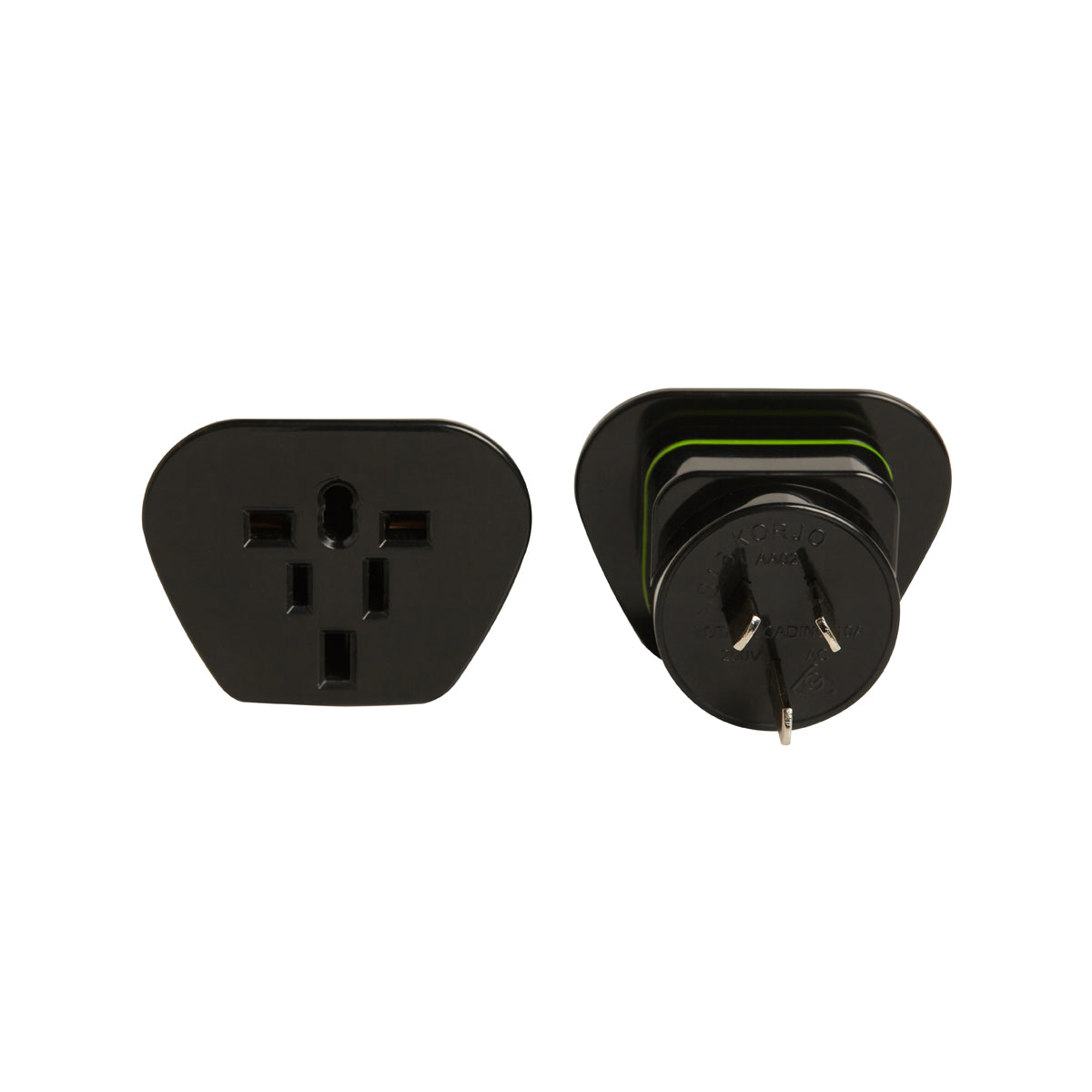 Specifications
SPECIFICATIONS
Suitable for use in Australia, New Zealand and more

The Korjo Adaptor for Australia – Multi Reverse is for use with overseas appliances* when in Australia / NZ.
It accepts 2 and 3 pin appliances from all over the world – except Sth Africa and India.
Warranty: Limited 2 year global warranty
Adaptor for Australia – from UK, USA features:
Colour coded adaptor (black) and trim (green = Aus/NZ) for easy recognition in your bag or drawer
Colour coded trim on the packaging for easy recognition in store
Earthed for your safety
Rated to 10A
Smallest, smartest and safest adaptors in the Australian market
Approved by: Australian Electrical Authorities

Adaptor for Australia – from UK, USA is used in:
Australia
New Zealand
Fiji, PNG, Samoa
China
Argentina
Some other countries
*Note: Adaptors do not convert voltage – if your appliances are 110V, you may need a converter or transformer
Don't be fooled by the name! It sells more than just luggages. It has a great selection of good quality swags and souvenirs. And the staff are helpful and kind. The shopping experience is much more pleasant than Queen Victoria Market.
Thank you Traveller Shop we are very happy with our purchase. We were super impressed with how quick our purchase arrived. Would highly recommend great service and prices.
Nice place to buy travel related stuff like bags,rucksacks, trolley etc. They have wide range of souvenirs as well which can be taken if you're travelling outside Melbourne. The staff was friendly and helpful.
Such excellent customer service from The Travellor Shop Melbourne. I ordered suitcases on two occasions. Both times the items were delivered from the shop directly to my door within a couple of days. Excellent communication before and during delivery. Thanks Riana and Stuart. I recommend The Travellor Shop Melbourne.
Explore other collections