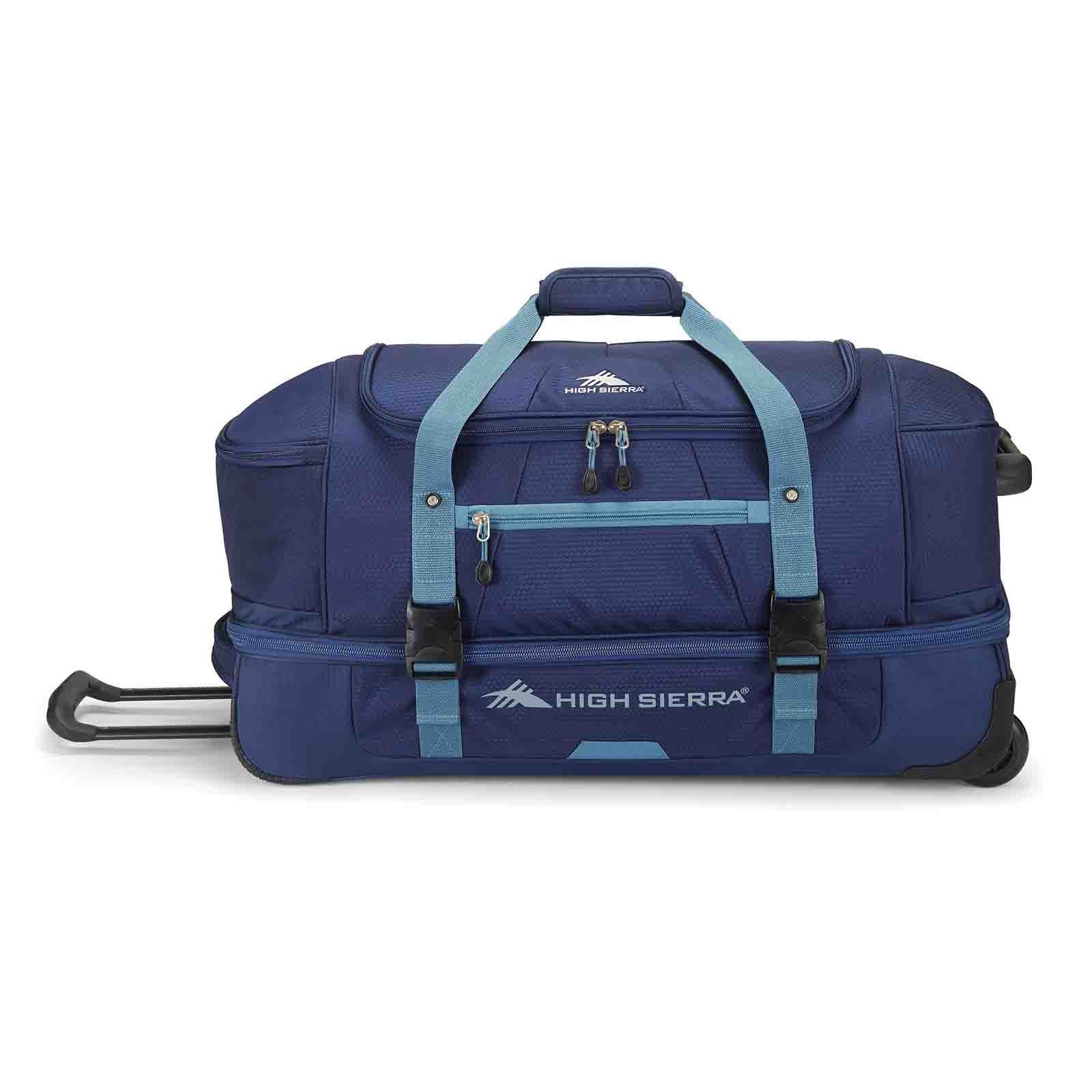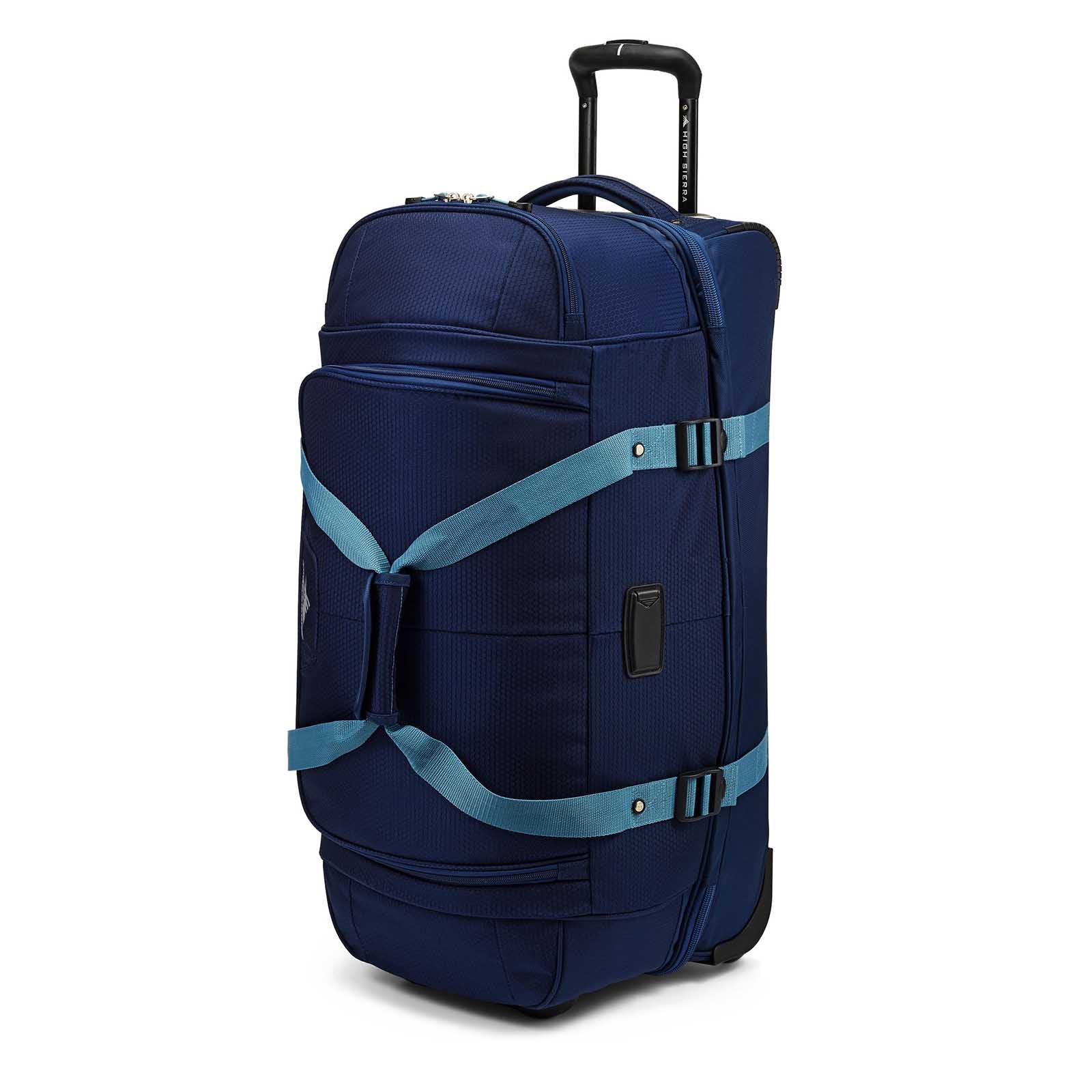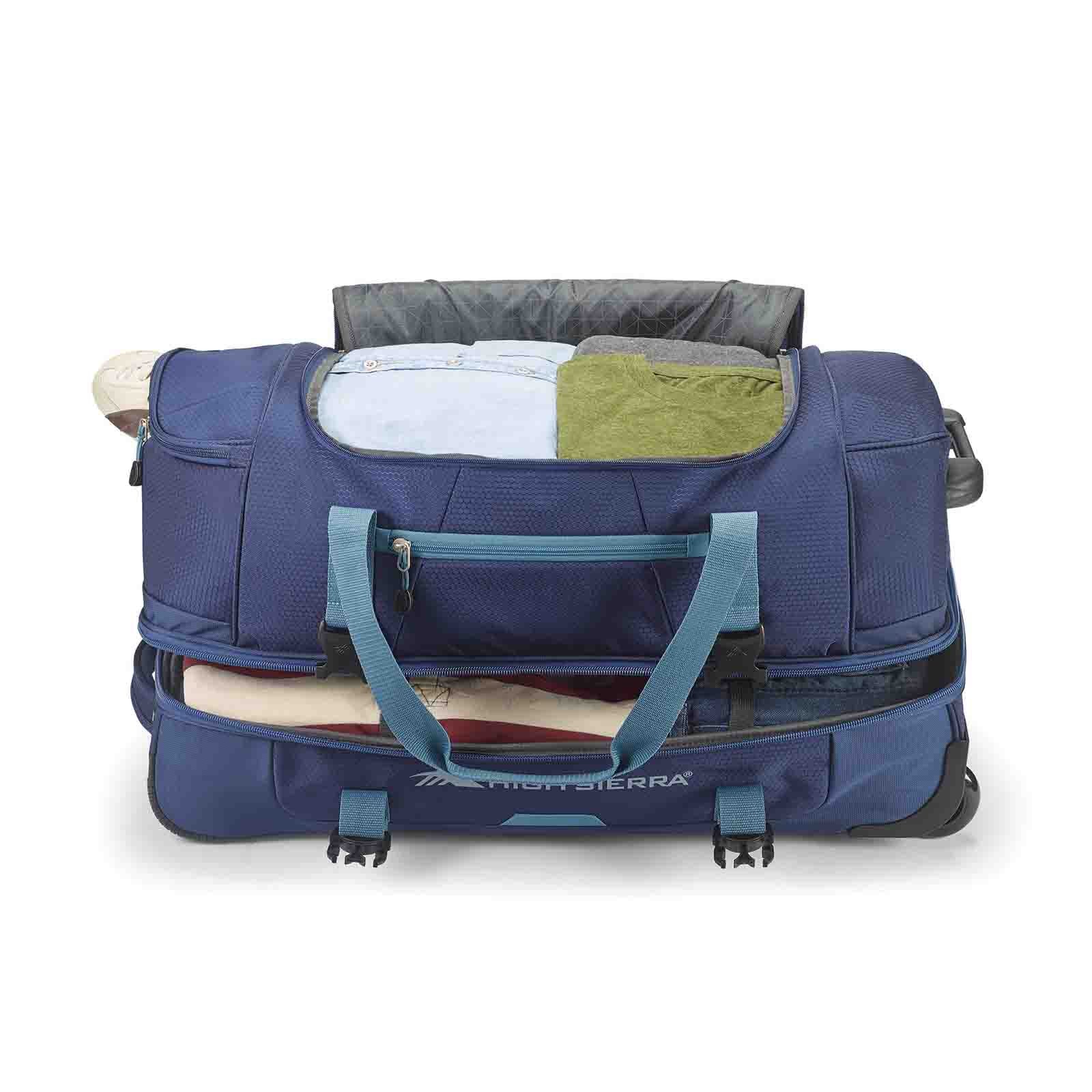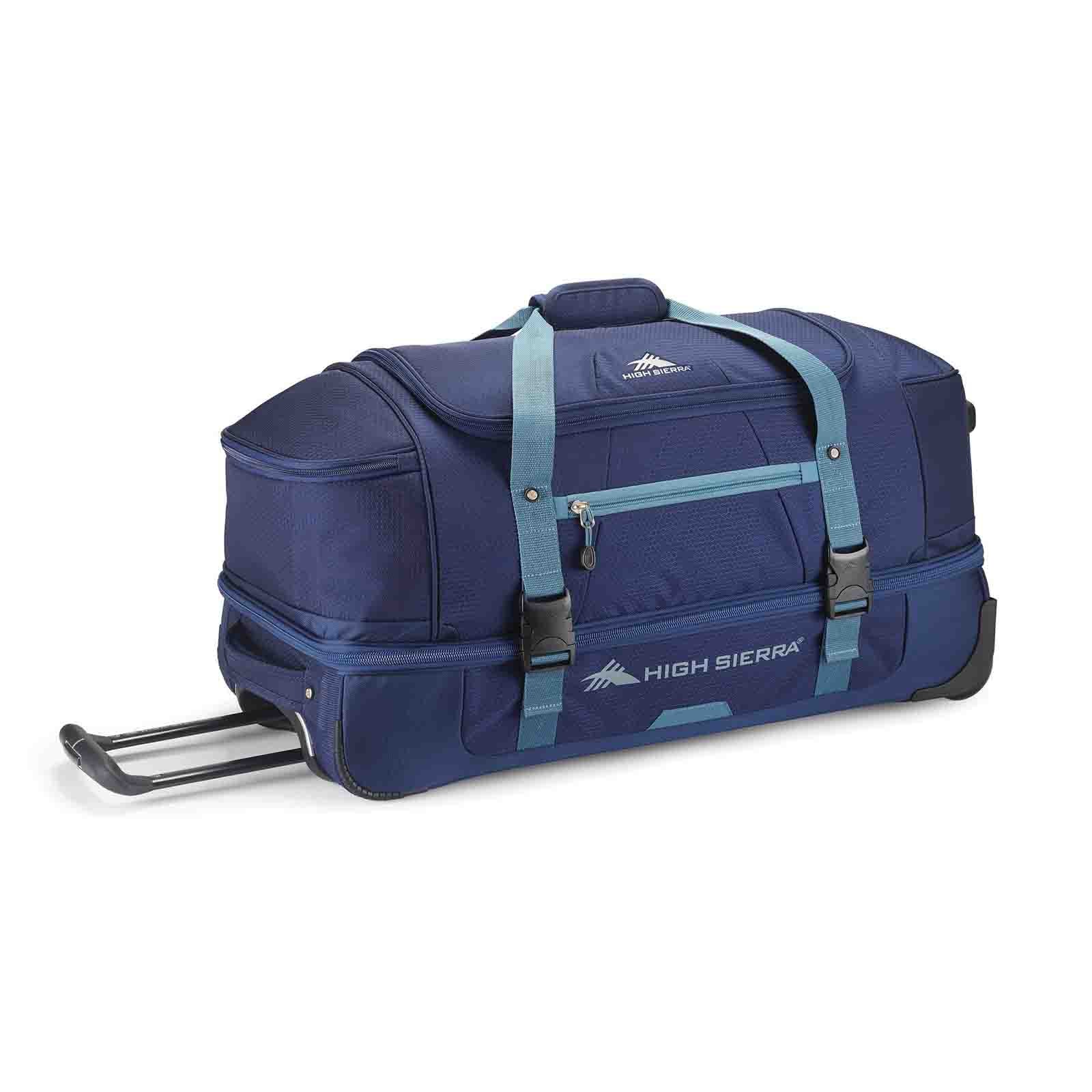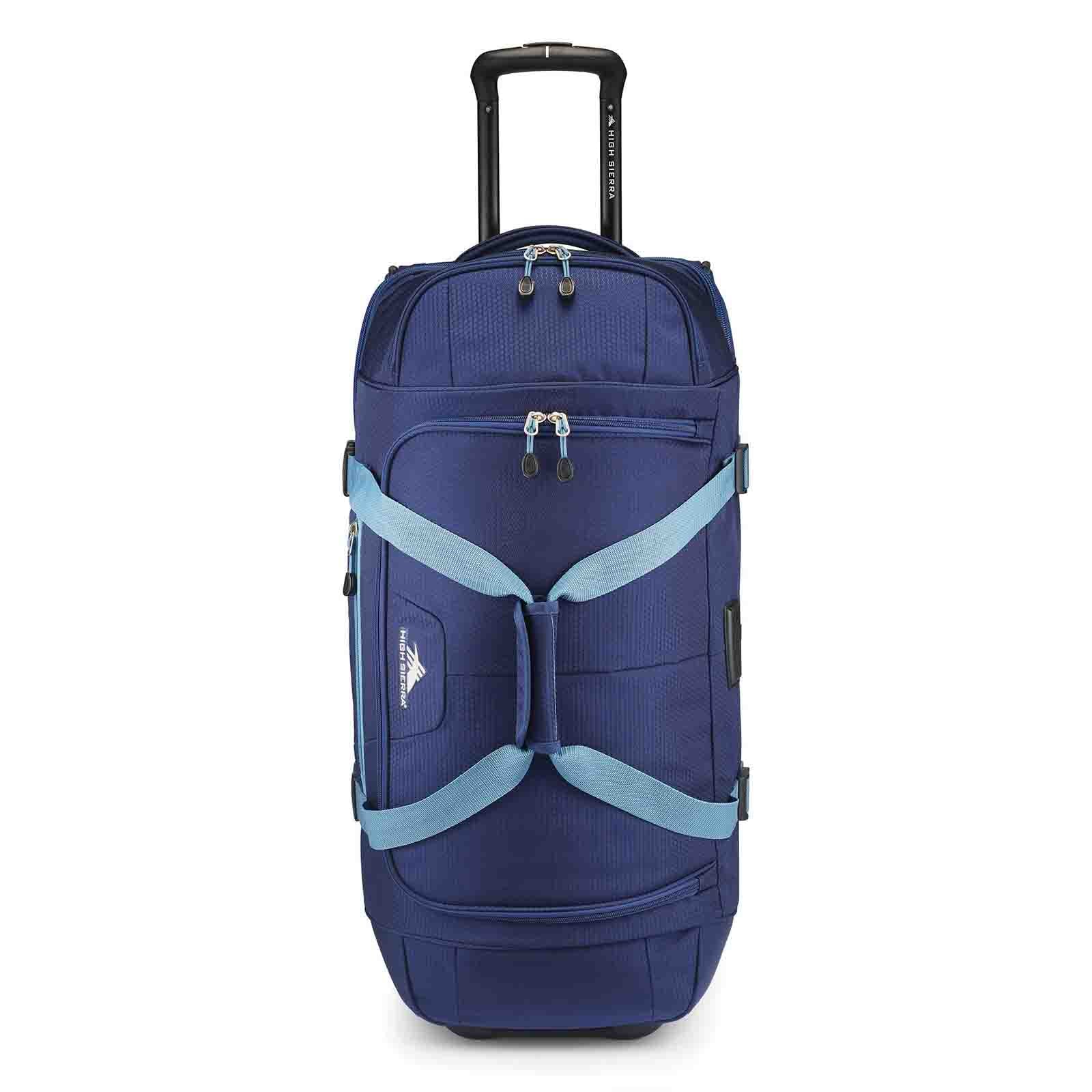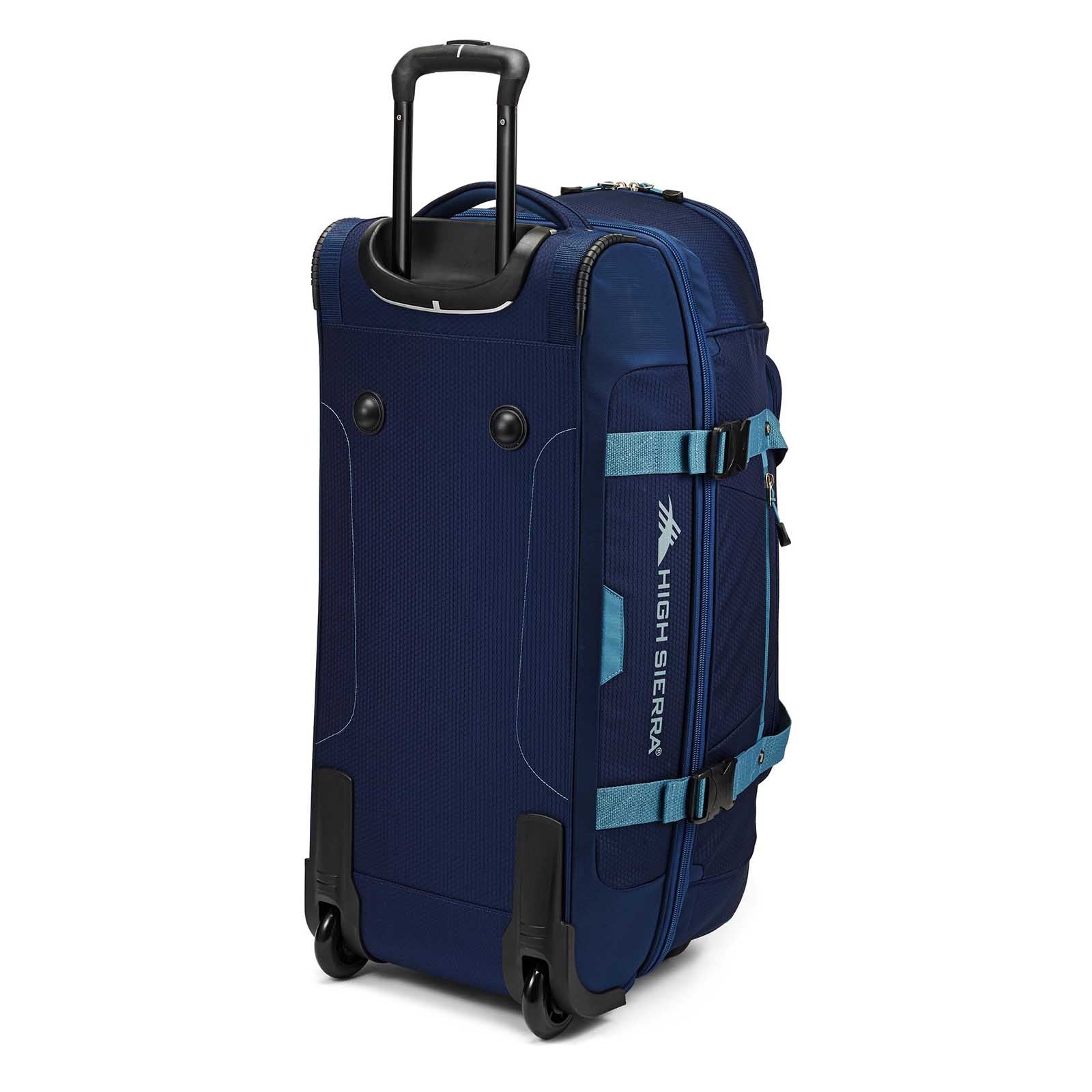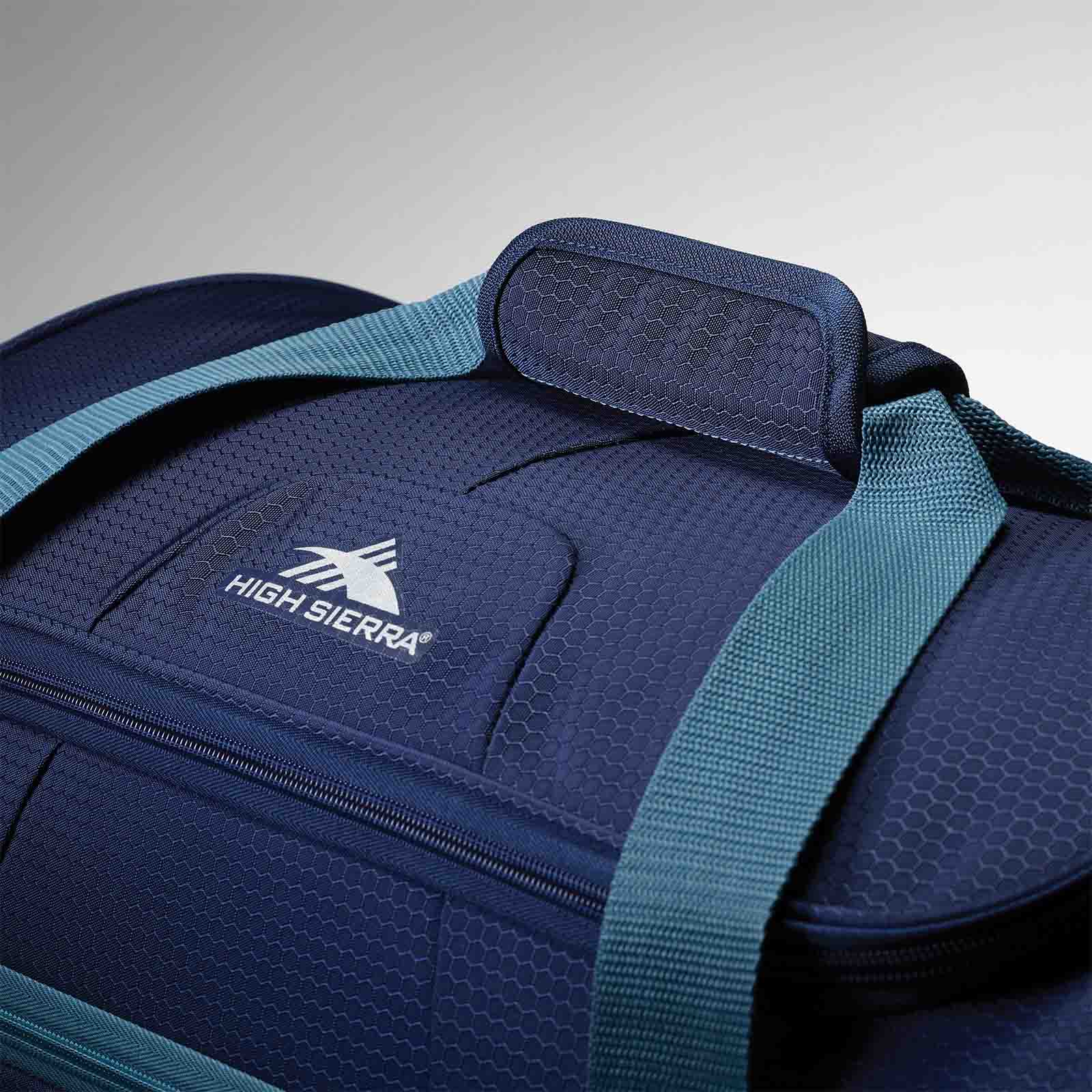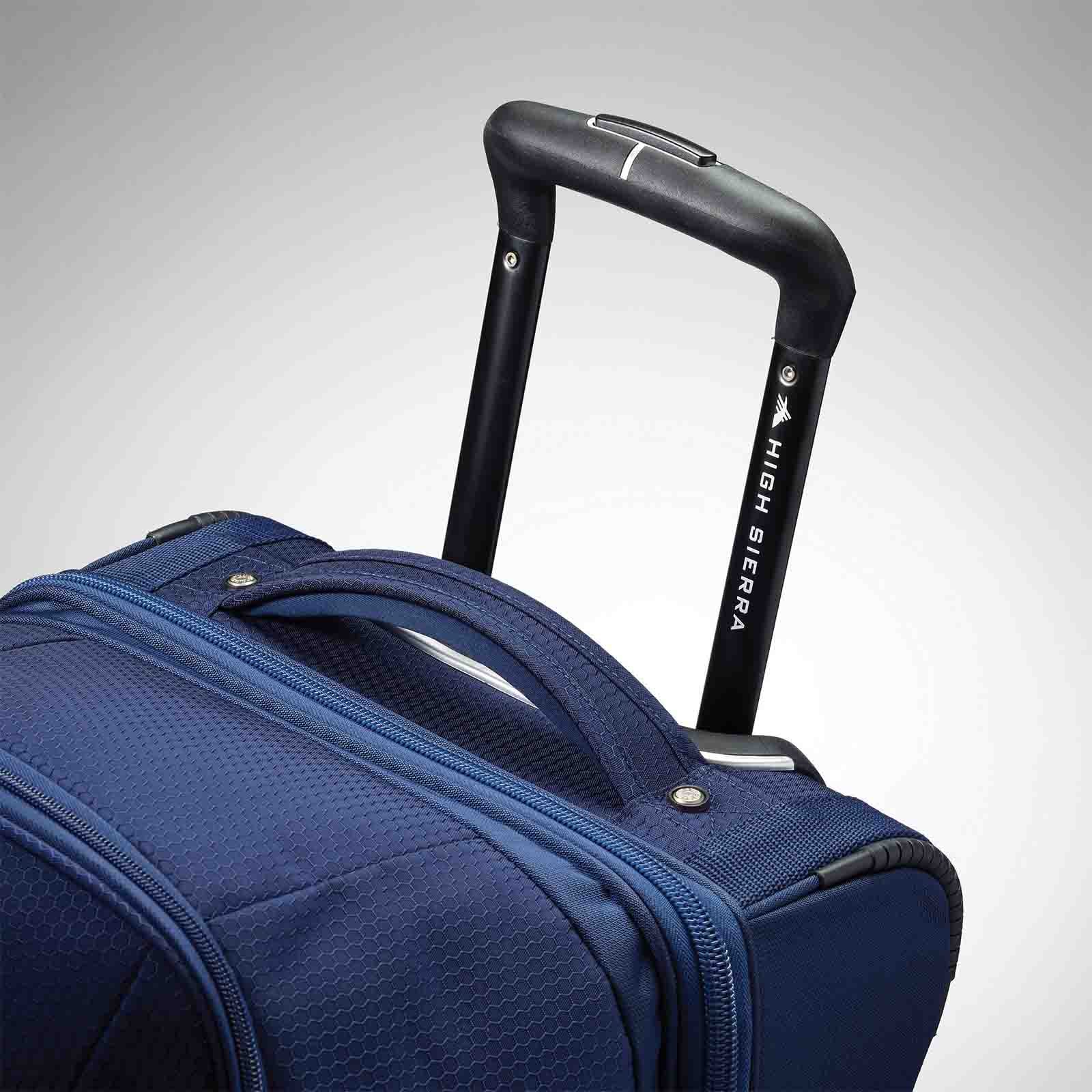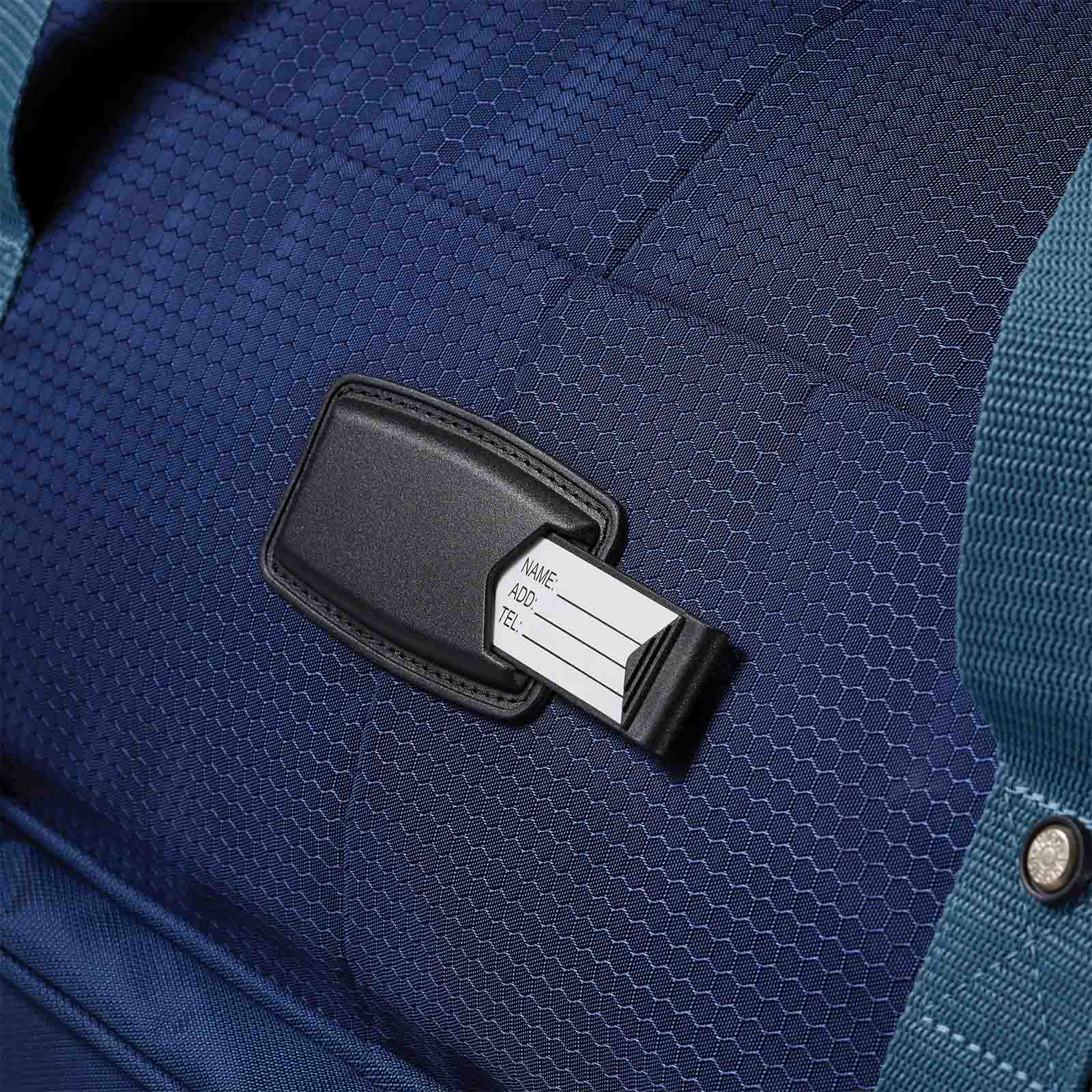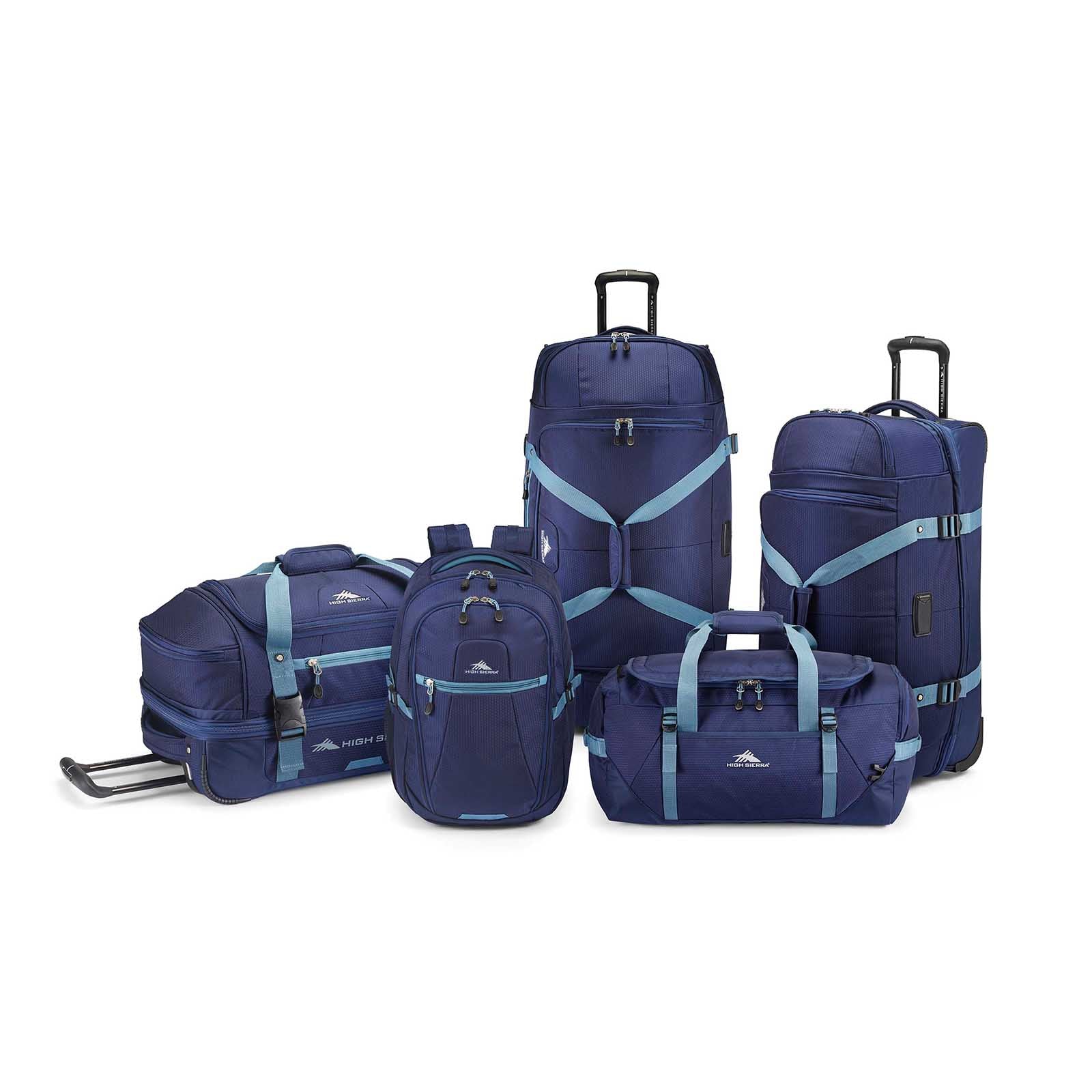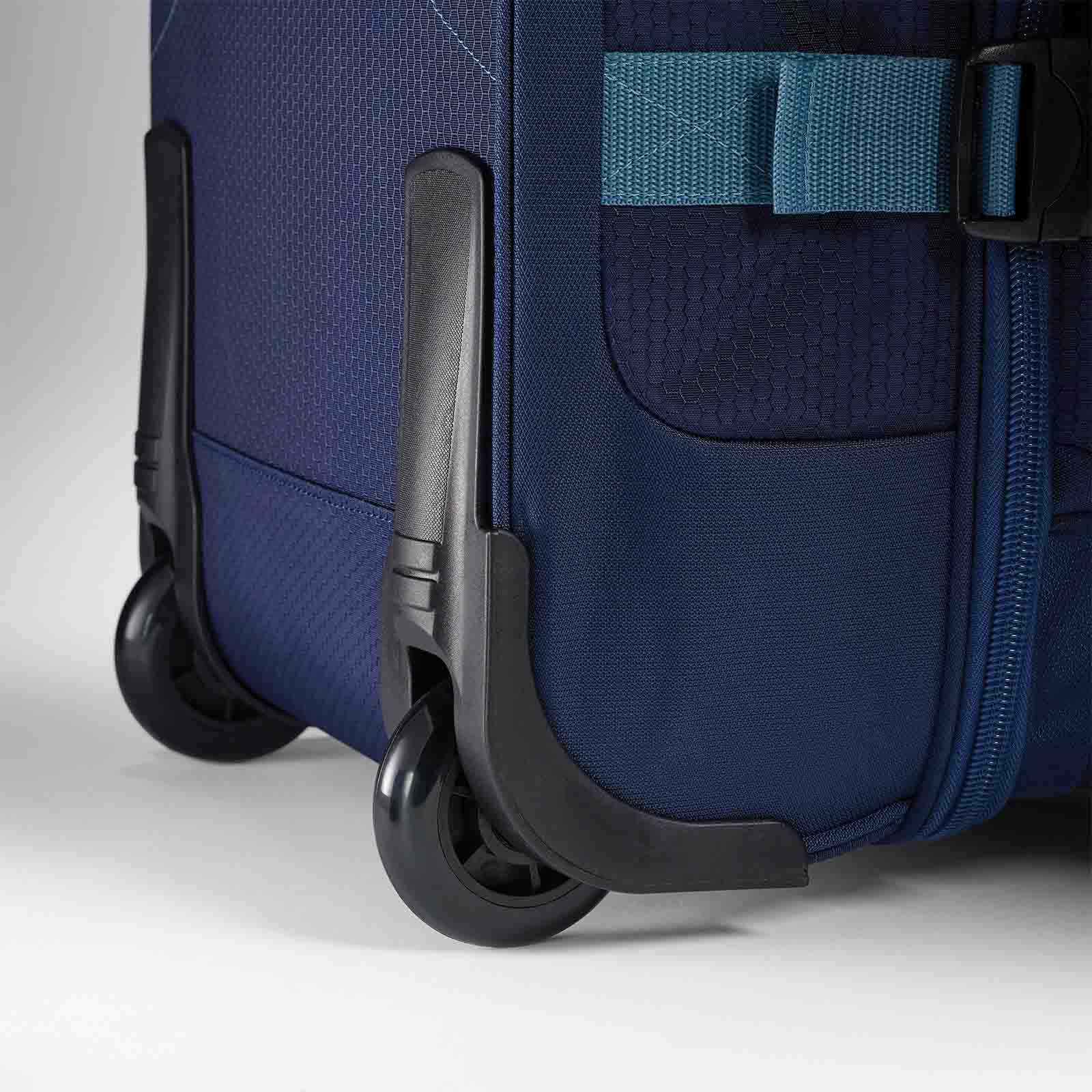 High Sierra Fairlead 71cm Wheeled Duffel Navy
Free shipping to east coast metro areas on all orders over $80.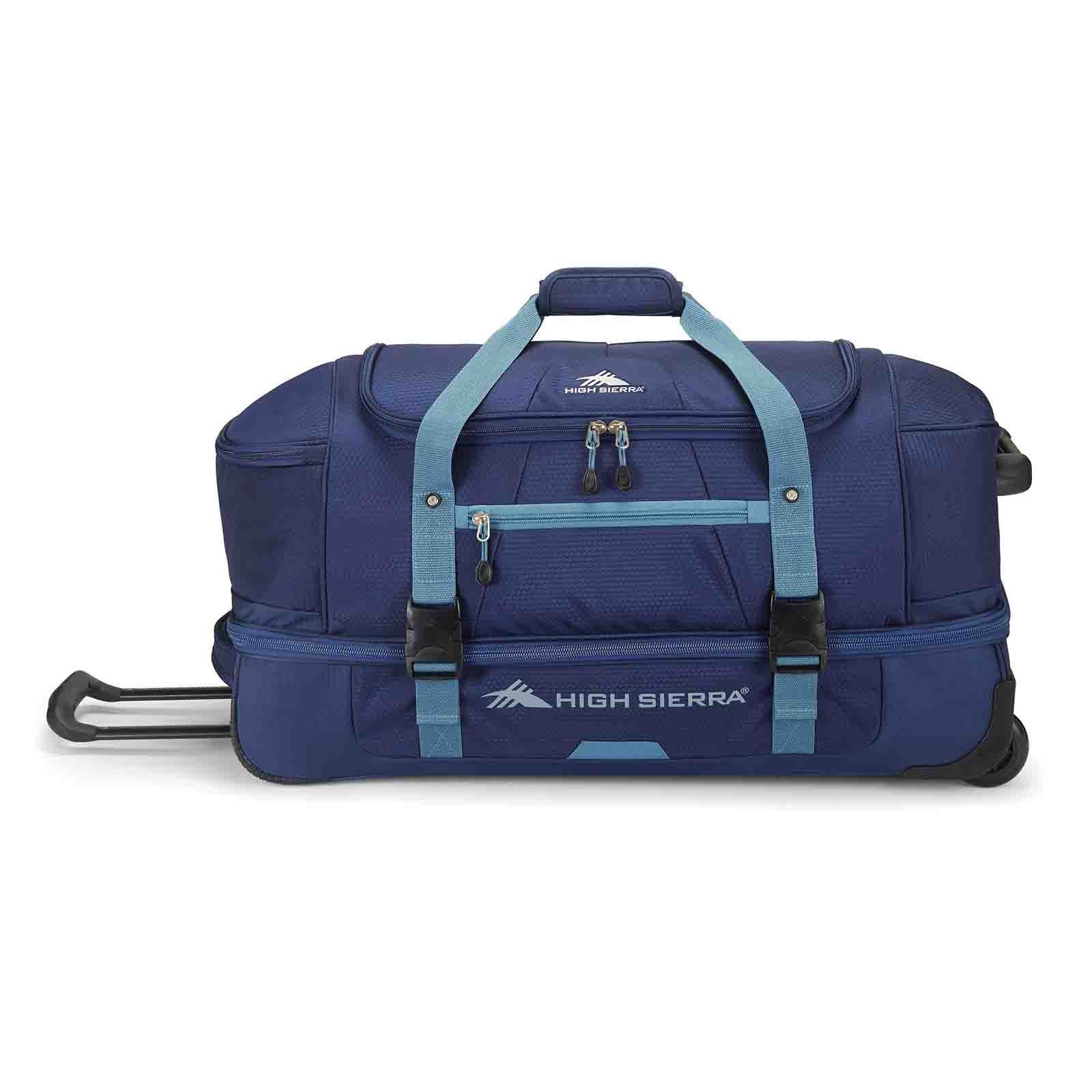 Specifications
Dimensions: 71 x 30 x 30 cm
Weight: 4.0 kg
Volume: 89 L
Materials: Dobby Polyester
Combining the convenience of wheels with the versatility of a backpack, perfect for adventure.
Carrying handles at top
Large main compartment with zipper passthrough to drop bottom
Drop bottom compartment with garment straps
Recessed telescoping pull handle
Molded ID holder
Compression straps for added durability
High Sierra backpacks carry a lifetime warranty to the original owner against defects in materials or workmanship under normal recreational use. This warranty does not include products with wheels, which have a 5-year warranty. This warranty covers only defects in materials and workmanship. It does not cover normal wear and tear, accidents, normal fading, abuse, negligence and misuse or airline damage.
Don't be fooled by the name! It sells more than just luggages. It has a great selection of good quality swags and souvenirs. And the staff are helpful and kind. The shopping experience is much more pleasant than Queen Victoria Market.
Thank you Traveller Shop we are very happy with our purchase. We were super impressed with how quick our purchase arrived. Would highly recommend great service and prices.
Nice place to buy travel related stuff like bags,rucksacks, trolley etc. They have wide range of souvenirs as well which can be taken if you're travelling outside Melbourne. The staff was friendly and helpful.
Such excellent customer service from The Travellor Shop Melbourne. I ordered suitcases on two occasions. Both times the items were delivered from the shop directly to my door within a couple of days. Excellent communication before and during delivery. Thanks Riana and Stuart. I recommend The Travellor Shop Melbourne.
Explore other collections