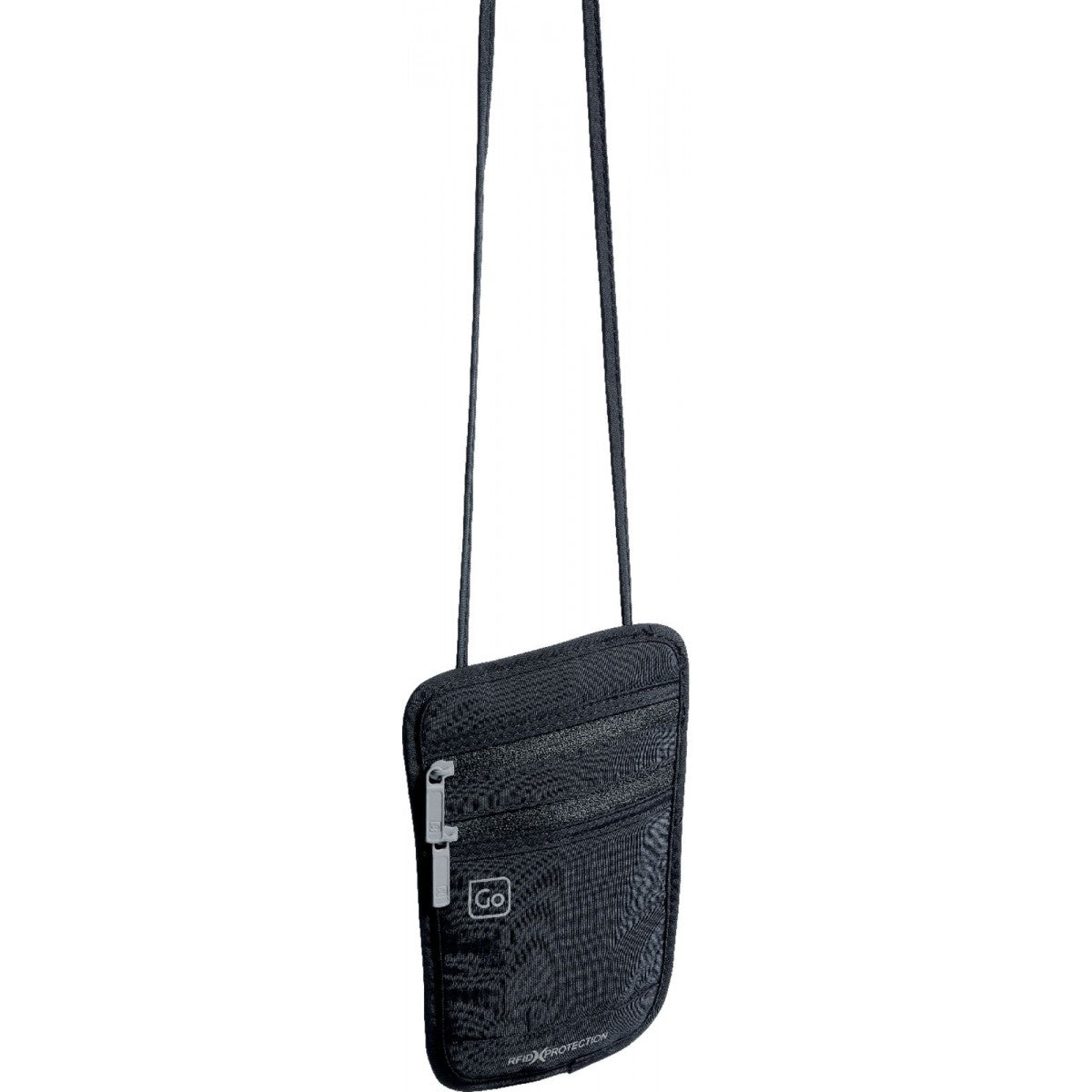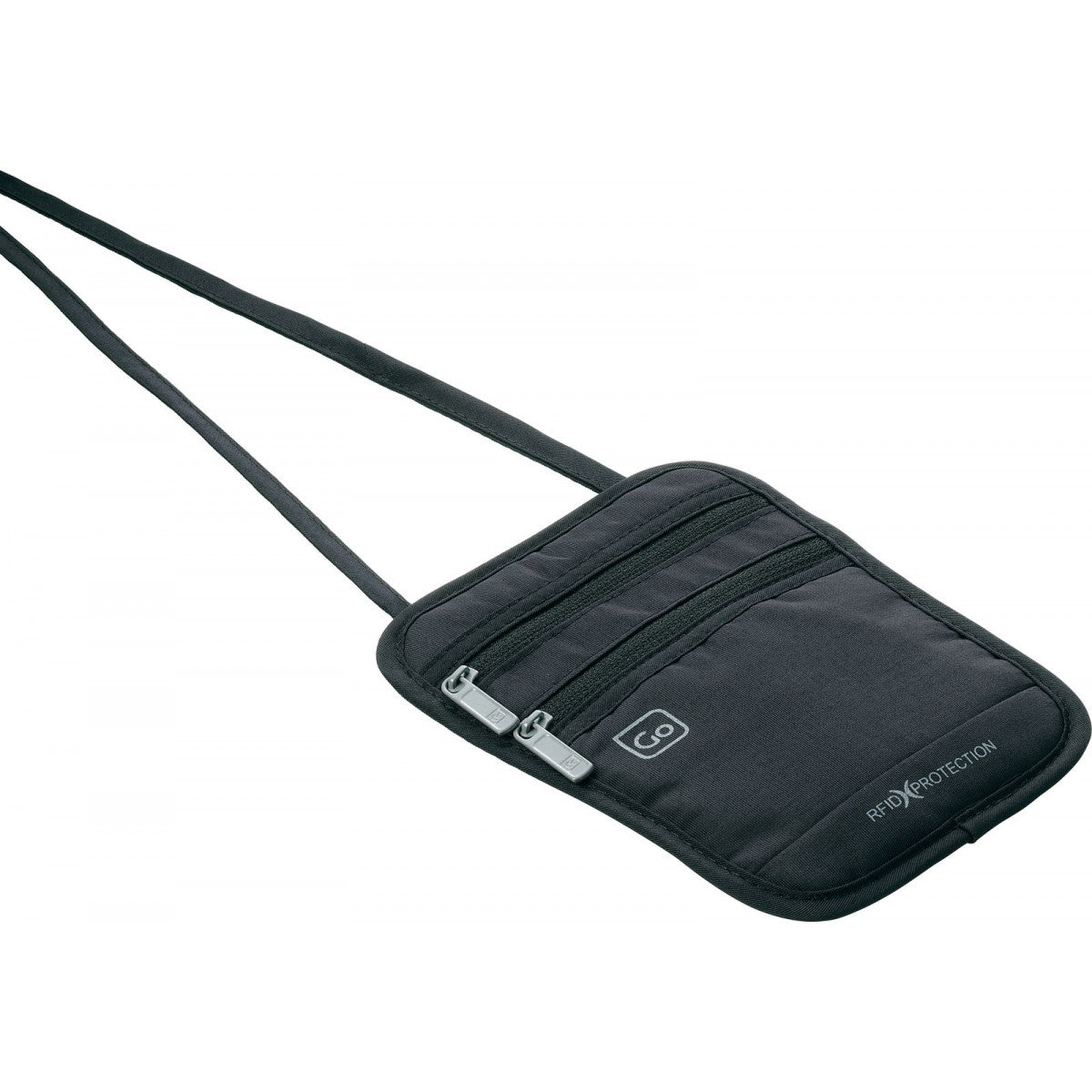 Go Travel Passport Pouch RFID
Free shipping to east coast metro areas on all orders over $80.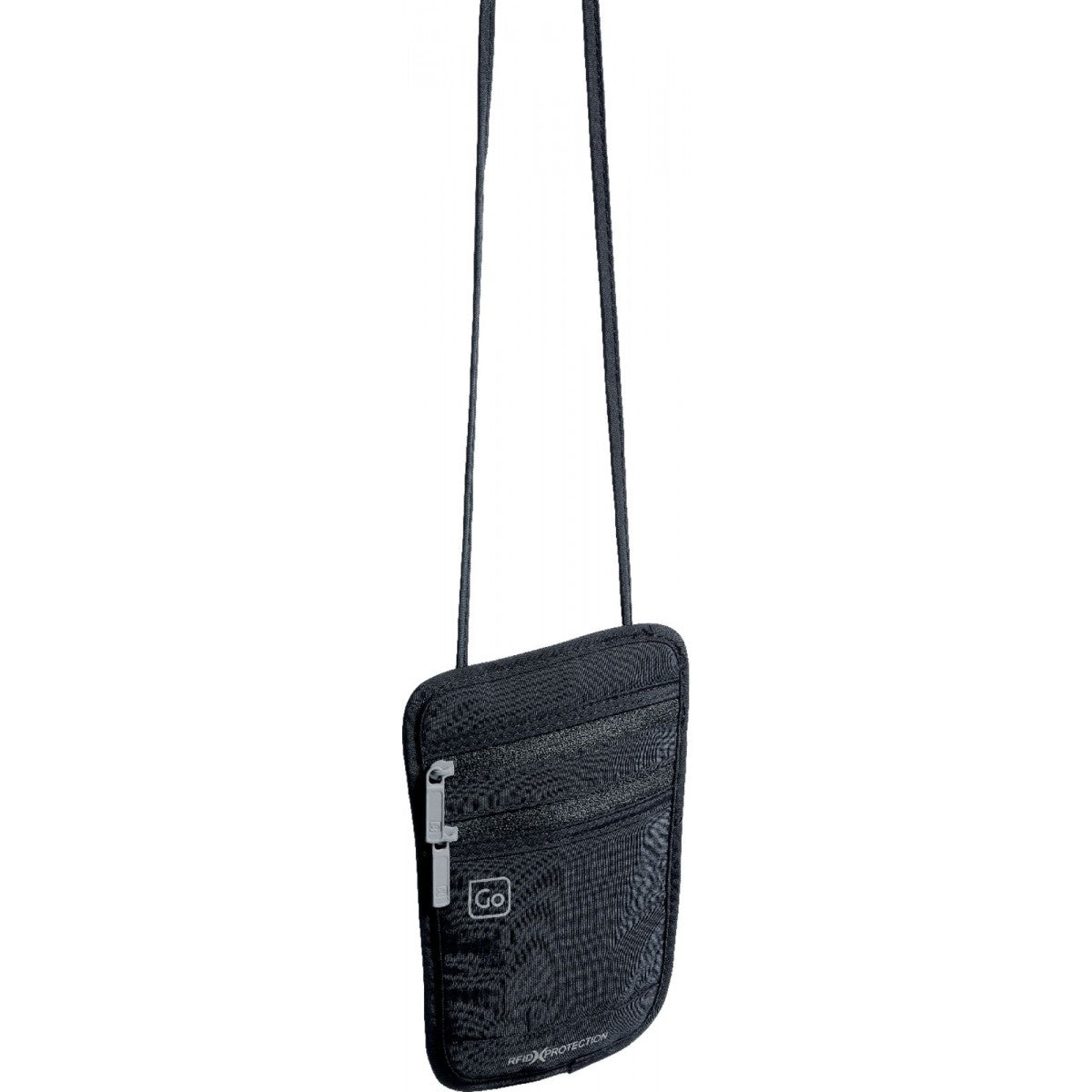 Specifications
Material: Nylon, Polyester
RFID Protected: Yes
Product Weight (g): 32
Product Size Closed (mm): W 125 x H 165 x D 3
Avoid being the victim of identity theft with this soft and comfortable RFID passport pouch. Its innovative protective lining blocks illegal scans of RFID chips embedded in modern-day passports and credits cards, stopping highly sensitive personal data from being compromised. Designed to be worn under clothing, the two zipped pockets and mesh compartment offer ample storage space.

RFID means Radio Frequency Identification. Personal and banking information is stored on RFID chips in passports and credit cards. Criminals can easily scan these chips from a distance, taking the information like a digital 'pick-pocket'. This allows them to perform identity theft and other digital crimes.
Soft & comfy RFID neck pouch
Protects passports, credit cards & other valuables
Blocks illegal RFID scanning equipment
Safeguards against identity theft & digital crime
Includes 2 secure zipped compartments
Don't be fooled by the name! It sells more than just luggages. It has a great selection of good quality swags and souvenirs. And the staff are helpful and kind. The shopping experience is much more pleasant than Queen Victoria Market.
Thank you Traveller Shop we are very happy with our purchase. We were super impressed with how quick our purchase arrived. Would highly recommend great service and prices.
Nice place to buy travel related stuff like bags,rucksacks, trolley etc. They have wide range of souvenirs as well which can be taken if you're travelling outside Melbourne. The staff was friendly and helpful.
Such excellent customer service from The Travellor Shop Melbourne. I ordered suitcases on two occasions. Both times the items were delivered from the shop directly to my door within a couple of days. Excellent communication before and during delivery. Thanks Riana and Stuart. I recommend The Travellor Shop Melbourne.
Explore other collections